SALVADOR
DALÍ
a capsule
biography
with
drawings
by
Elisabeth Kley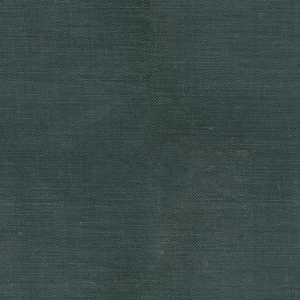 SALVADOR
DALÍ
a capsule
biography
with
drawings
by
Elisabeth Kley
In 1978, Christopher Makos photographed Andy Warhol kissing Salvador Dalí. For Warhol, it must have been a heartfelt moment of homage, since he was the only artist who ever approached Dalí's mastery of publicity. Dalí wears sunglasses. His pursed lips are capped by the famous waxed moustache, which is beginning to look stringy, but not nearly as stringy as the greasy strands of hair that lie lankly over his bald head. With his own bald head hidden under his trademark flamboyant silver wig, Warhol approaches to kiss Dalí, frowning with joyful concentration, his eyes nearly closed. A dark shadow between his lips makes it seem that he is nibbling the hidden side of Dalí's moustache. Could it be true? 
Warhol admired Dalí's lifestyle––his luxurious surroundings, his entourage of beautiful fashion models, unusual freaks, wealthy collectors, and an ocelot on a leash. Dalí's sensational performances were carefully calculated to live up to the popular image of the eccentric artist. He practiced the art of making himself ridiculous, while insisting that anything he did was perfect, because he was Dalí, beyond category or convention. He did whatever he liked, and watched the publicity and money roll in. He lived to irritate and provoke. Without scruples, he signed empty pieces of paper. He was a celebrity.
The young Dalí possessed a mysterious elegance, with his dark skin, large almond eyes and pencil-thin moustache. In 1932, when they first lived together in  a damp little seaside fisherman's shack set in the rocky lunar landscape of Port Lligat, Gala photographed Dalí with her slipper on his head. Skin bronzed and shiny, he stares out with burning eyes under heavy eyebrows, dressed in filthy clothes. Throughout his life, Dalí enjoyed dressing up. For his first intimate meeting with Gala (according to his autobiography) Dalí decked himself out in pearls, tore his shirt to expose his black nipples and chest-hair, died his bloody shaven armpits blue, placed a red geranium behind his ear, and perfumed himself with a concoction of fish glue, aspic oil and goat manure.
The intensity of the bond between Gala and Dalí can be seen in a photograph taken of the couple in 1934, the year of their marriage. Dressed in an elegant suit and holding a palette, Dalí is seated, peering intently at an ornately framed canvas on an easel. The nearly blank painting is pierced by a hole through which Gala's head protrudes. Dalí is engaged in surrounding her head with the silhouette of a baroque, curling shadow. Just as Gala's actual head was bursting through his painting, the reality of Gala penetrated Dalí's endeavors for the rest of his life, with ever-increasing intensity. She appeared in his paintings as herself, as the Madonna, and as Leda, and was even the subject of a sexy ballet collaboration between Dalí and Maurice Béjart in 1961. Every book Dalí wrote is dedicated to her, and by the 1940s he was signing his paintings with her name as well as his own.
By the late thirties, Dalí had reached the height of Surrealist success, in spite of his conflicts with the other artists in the group. Devoid of political convictions, he insistently expressed a perverse affection for Hitler, and was eventually expelled from the movement because of his racist views. But Dalí's meticulously detailed images of hallucinogenic dreams, featuring rotting animal corpses, excrement, and sexualized bodily fragments, always attracted an eagerly scandalized public. In America, Dalí's celebrity skyrocketed just before his third New York exhibition at the Julien Levy Gallery in December 1936, when his face was featured on the cover of Time and his Bonwit Teller window display stopped Fifth Avenue traffic. Three years later, two more Bonwit Teller windows made headlines when Dalí, angered by alterations to his design, pushed a bathtub through the plate glass and spent a few hours in jail.
Even more publicity was generated by The Dream of Venus, a pavilion Dalí created for the 1939 World's Fair. His plans included an enormous tank of water with an elaborate painted backdrop, naked women in mermaid costumes, and various Surrealist objects. George Platt Lynes commemorated the project with a photograph of a nude mermaid sitting demurely with her legs pressed together, holding a lobster in her lap. Her neck is encircled by a necklace of shells, and a sponge has been placed upon her head. On either side, Dalí and Gala each hold up a lock of her flowing waist-length hair. Edward James (Dalí's English patron and half sponsor of the project) and Julien Levy are seated below. Conflicts with the rubber company that provided the rest of the money marred this endeavor as well, until finally, disgusted with the gold and silver wings and the rubber fishtails they wanted him to use, Dalí attacked the offending props with scissors. He sailed back to Europe in disgust before the pavilion opened. The return was brief. In less than a year, Dalí and Gala fled from occupied France to Spain, and two months later, they sailed back to America, where they remained for the next eight years.
A joint show with Miró at the Museum of Modern Art was the crowning artistic event of the period for Dalí, but his American achievements were most apparent in his writings, set designs and commercial art. In addition to painting portraits of the rich, most notably a painting of Helena Rubinstein's face emerging from a rocky seaside cliff, Dalí created advertisements for perfumes and hosiery, and designed a set of ties. Summers were spent at Pebble Beach in California, where he and Gala entertained Clark Gable, Bob Hope, Bing Crosby, Ginger Rogers, and Alfred Hitchcock at the Del Monte Hotel in 1941 with "Night in a Surrealist Forest"—a feast that included live toads. The party paid off in 1945, when Dalí went to Hollywood to design a nightmare landscape for Alfred Hitchcock's film, Spellbound, and in 1946, when he worked with Disney on an animated film that was never finished. 
In spite of his phenomenal American success, by 1948, Dalí was homesick. He returned to Port Lligat with his new Cadillac, and began to create religious paintings that would please the Franco regime. In an undated Port Lligat photograph by Marc Riboud, Dalí has flung a bare leg over an ornate chair upholstered in leopardskin and capped with a crescent horn. Dressed in a Western shirt embroidered in a floral design, his ankle wrapped with the strings of his Spanish espadrille like an aging ballerina, he leans back, bulging his eyes and artificially pursing his lips, a white jasmine flower tucked behind his ear. With his wrist resting upon his omnipresent cane, he affectedly holds out another flower between thumb and forefinger. In the background, the circular pattern of bricks that surrounded one of Dalí's unusual fireplaces in Port Lligat can be seen. The one-room shack, its decoration begun when Dalí hung his tooth from the center of the ceiling, had grown into a  multilevel mansion made from five adjoining white huts, surrounded by dead trees and sun-bleached animal skeletons. A huge white stuffed bear stood in the front hallway, often adorned with jewels.
The older and more prosperous Dalí got, the more he enjoyed being photographed––with flowers stuck on each pointy end of his waxed moustache and his disembodied head emerging from the sea, or dressed in ornate robes and holding an enormous palette and brushes, or wearing a jacket covered with small glasses of aphrodisiac crème de menthe ready to drink through straws. No matter what his get-up, he bulged out his eyes and pursed his lips in a mockingly frightening manner, as if to scare people with his much-advertised insanity, never letting up his performance of Dalí. According to Isidor Bea, a scenery designer who became Dalí's assistant in the mid-fifties and helped him with the giant paintings he created in later life: "When he was with me he was always perfectly normal, but the moment a journalist arrived he would begin to put on a show."
The money provided by gullible collectors funded a lavish life. In winter, Dalí and Gala lived at the St. Regis Hotel in New York. Early spring found them overlooking the Louvre gardens under eighteen-foot ceilings in the Paris Hotel Meurice, and summer and autumn were spent in Port Lligat. They moved about like royalty, attended by various androgynous beauties and business managers. Dalí presided over meals with a golden scepter in his hand, bestowing aristocratic nicknames on the decorative members of his court.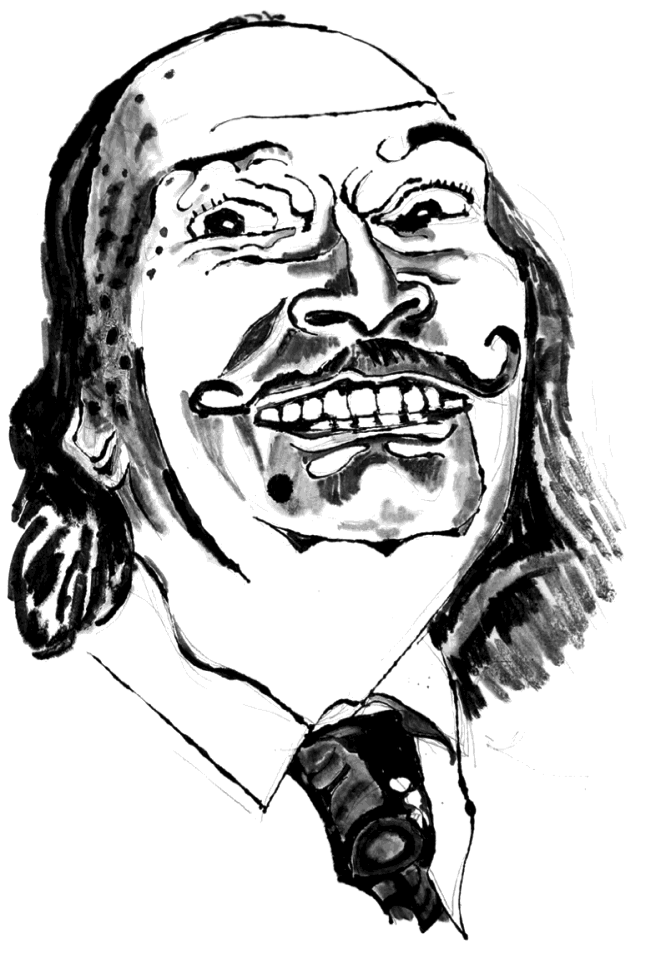 Dalí never stopped trying to defy aging and death by enhancing his appearance. First stout and puffy, later aged and bent, he continued to dye his scanty long hair and comb it over his balding head. In an anonymous snapshot, a corpulent Dalí, holding up his cane and showing his teeth in a maniacal grin, is displaying a fetishistic painting of a masculine pair of shoes next to a bare leg and foot encircled by a snake anklet. The scene takes place in what looks like a sleazy hotel room with a banal framed seascape hanging over a couch, bringing to mind the ultimate reception of Dalí's work––idolization by a wide public of unsophisticated consumers, eager to possess any scrap of paper he may have touched.
One of Dalí's favorite companions was Amanda Lear, a transsexual he encountered in the early sixties when she was still a man, performing under the name of Peki d'Oslo at Le Carrousel, a notorious drag club in Paris. After her surgery, Amanda moved to London, where she worked as a model for Mary Quant and enjoyed a fling with David Bowie. When Dalí rediscovered her doing impressions of Marlene Dietrich at a nightclub in Barcelona in 1966, he invited her to Port Lligat. Tall and blonde, she was just his type. Dalí enjoyed parading her on his arm as if they were lovers, although he had assured her that he was impotent. 
Gala's sexual appetite was legendary, and plenty of boyfriends were always on hand. Her lovers included William Rotlein, a handsome junkie she found in New York when she was sixty-eight and he was twenty-two. This affair lasted until 1965, when a screen test with Fellini proved that bed was the only place where Rotlein could perform. In 1969, Dalí purchased a castle in Púbol where Gala entertained her young men, and he could only visit with a written invitation. Gala's seven-year romance with Jeff Fenholt, a star of Jesus Christ Superstar, began in 1973, when she was seventy-nine. It netted the young man a million-dollar house on Long Island. In later life, Fenholt became a TV preacher. He refused to admit they had ever had sex.
Both Fenholt and Lear (as well as a crowd of one thousand guests, numerous television cameras, hippies, and an elephant) were in attendance on September 28, 1974, when Dalí and Gala officially inaugurated The Dalí Theater Museum in Figueras.  A postcard on sale at the Museum shows Dalí defiantly holding up his cane with two hands like the Grim Reaper holding his scythe. He stands in the courtyard of his museum, eyes drooping like a Saint Bernard. Behind him is a copy of his Rainy Taxi, which was parked in the lobby of the Galerie de Beaux Arts in Paris as part of a large Surrealist group exhibition in 1938. A shark-headed mannequin was seated in the front, and in the back, another blonde mannequin wearing an evening dress sat surrounded by lettuce and moss, crawled over by two hundred Burgundian snails, and soaked with water that flowed through a system of tubes.
Although Dalí never ceased proclaiming Gala's perfections to the world, their relationship darkened at the close of her life. If Dalí was depressed, Gala calmed him with Valium, then treated his fatigue with amphetamines––a combination of drugs that ruined his health. Meanwhile, they argued about Gala's extravagant gifts to her lovers. One fight resulted in a black eye for Dalí, and for Gala, severe bruises and two broken ribs. Gala died in 1982, at the age of eighty-seven, and was buried in Púbol, wearing a red Dior dress. Almost immediately, King Juan Carlos of Spain named Dalí Marquis of Púbol and he remained in the castle for the next two years.  Hands trembling, unable to paint, he wept, spat at his nurses, made incomprehensible sounds, and believed he had metamorphosed into a snail. Attached to Dalí's sleeve was an electric bell-push he constantly rang to summon help, until its obsolete wiring caused a fire in his bed late one night in August 1984.
Suffering from pneumonia, Dalí died of heart failure in January 1989 at the age of eighty-four. Arguments over his funeral arrangements immediately began. Should he be buried in Púbol next to Gala with a cloth covering his face, as outlined in his notarized instructions? Others insisted he had changed his mind after Gala's death, and wanted to stay in Figueras. In the end, Dalí's wish to be buried with his face hidden was ignored. Instead, he was carefully embalmed, dressed in a silk shirt embellished with a large crown embroidered in gold thread, and placed in a coffin in the Torre Galatea. His hands, with dirty fingernails, lay upon his stomach, as 15,000 people came to view his body. The funeral was held across the square, in the church where Dalí had been baptized. He lies buried beneath the Theater Museum's geodesic dome, no doubt enjoying the never-ending busloads of tourists that parade across his grave.
Text Sources
Dalí
by Dawn Ades
Thames and Hudson
New York, 1995
 
The Secret Life of Salvador Dalí
by Salvador Dalí
translated by Haakon M. Chevalier
Dover Publications, Inc.
New York, 1993
 
The Shameful Life of Salvador Dalí,
by Ian Gibson
W. W. Norton & Company
New York, 1998
 
Famous for Fifteen Minutes:
My Years with Andy Warhol
by Ultra Violet (Isabelle Collin Dufresne)
Avon Books
New York, 1990                 
Drawings
1. Salvador Dalí accepting Warhol's kiss, 2004
after the 1978 photograph by Christopher Makos
2. Salvador Dalí Bugeyed, 2003
after an uncredited photograph in Homage to Salvador Dalí, 1980
3. Salvador Dalí in 1929, 2004
after the photograph owned by Descharnes & Descharnes, Paris
4. Gala in 1927, 2004   
after the photograph by Man Ray
5. Salvador Dalí in Costume for the Oneiric Ball, 2004
after a photograph in Sunday Mirror, February 24, 1935
6. Blindfolded Woman, 2004
after the 1939 photograph of a Dream of Venus costume by Horst P. Horst
7. Salvador Dalí with Slicked Hair, 2004
after the cover photograph for 50 Secrets of Magic Craftsmanship,
published in 1948
8. Salvador Dalí with a Flower Behind His Ear, 2004
after the undated photograph by Marc Riboud
9. Salvador Dalí in Water,  2003
after the 1953 photograph by Jean Dieuzaide
10. Salvador Dalí Grinning, 2004  
 after an undated anonymous photograph on a postcard
11. Salvador Dalí in 1968, 2004
after a photograph in La Vie Publique de Salvador Dalí
12. Amanda Lear as a Nun, 2004
after Dalí's altered photograph published in French Vogué in 1971
from My Life With Dalí, by Amanda Lear
13. Jeff Fenholt in Jesus Christ Superstar, 2004
after an undated Lincoln Center Picture Library photo (probably 1973) in
Wicked Lady: Salvador Dalí's Muse, by Tim McGirk
14. Salvador Dalí in his museum, 2004
after a Meli Color photo postcard on sale at the Teatro-Museo Dalí
15. Gala Dalí in 1980, 2004
after the Rex Features photograph in Dalí, by Robert Radford
16. Dalí in Costume with Feeding Tube, 2000
after the 1986 photograph by Helmut Newton
17. Salvador Dalí in Bed with Feeding Tube, 2000
after the photograph by Juantxu Rodriguez
original drawings are ink, pencil & gouache on Japanese paper all 18" x 12" except #16: 18" x 24" images digitally altered for printing
 
Drag the page corners to turn the page or use your keyboard's forward and back arrows.